Children & Youth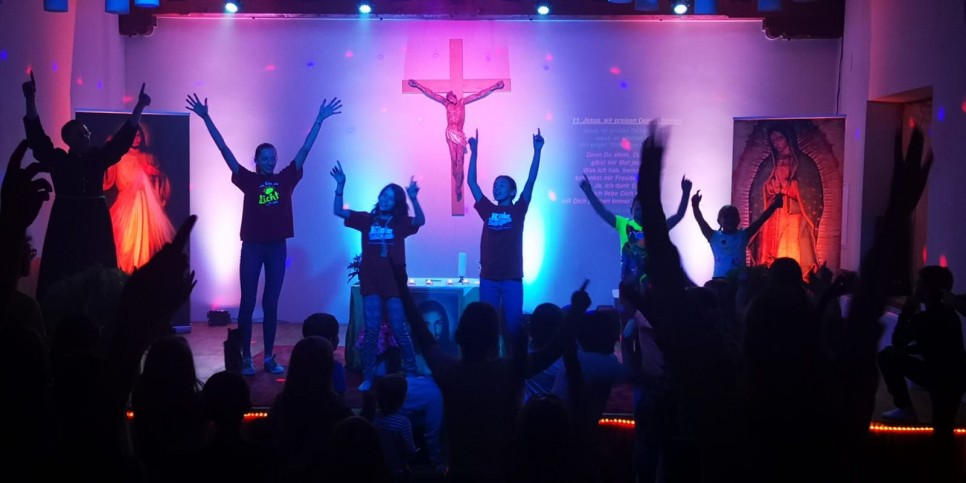 We want to invite children to find a personal relationship with Jesus and follow him.
We are a great concern that children experience faith with pleasure.
We want to pick up the world of children and proclaim the gospel on this background.
They should discover themselves, their skills and gifts and thus strengthened in their personality.
Important elements are creative praise, blessing prayer, teaching and practical implementation.
As Christians, we live out of the power of the sacraments, so we want the children to the source and the highlight of Christian life, the Eucharist,
That is why the Holy Mass, the Eucharistic Adoration and the Holy Bonds are very important to us.