Word of God Family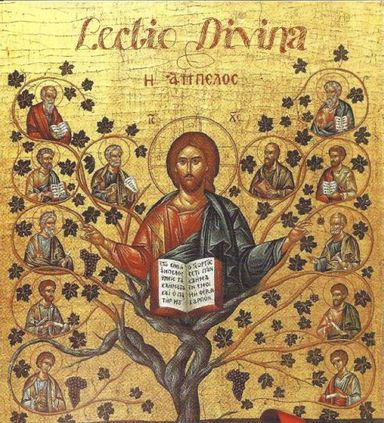 The Word of God Family
The members try to reflect at a small piece of the Holy Bible daily, and thus form the family of Jesus.
"My mother and my brothers are those who have knowledge of the word of God and do it." (Lk 8,21)
In this way they try to take more and more thinking, feeling and acting like Jesus:
"Be changed and made new in mind, so that by experience you may have knowledge of the good and pleasing and complete purpose of God." (Röm 12,2)
It shows you the meaning of life and gives the deep peace of Jesus, even the "spiritual spring" in the church:
"The diligent reading of Sacred Scripture accompanied by prayer brings about that intimate dialogue in which the person reading hears God who is speaking, and in praying, responds to him with trusting openness of heart (cf. Dei Verbum, n. 25). If it is effectively promoted, this practice will bring to the Church - I am convinced of it - a new spiritual springtime." (Benedikt XVI.)
The brothers Samaritan FLUHM are happy to spiritual accompaniment ready (silent retreats; declarations by e-mail, SMS, Facebook, etc.). Please request information under the specified address.
TESTIMONIES
"I've never taken the Bible seriously. I have always thought: 'Reading only pastors and religious.' Although I heard the gospel in the church, but never really thought about it. Now I feel myself what it has for a force - and the relationship with Jesus is quite different."
"I came to decision that I have to decide: Will I live on as before or do I want to hear what Jesus says?"
"Only through the daily reading in the Bible and the exchange with friends I understood who God (Jesus) is at all. My God's picture has changed totally - I had this punitive God in me and could not allow his love for many years because I did not believe, though I thought I am a creditor."
"Considering the word of God freed me from my inner emptiness and powerlessness. It fulfilled me with joy! Pure lip prayer exhausted."